SUPBALL Competition Registration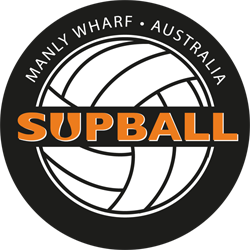 Whether you are a first timer or a seasoned player there is a SUPBALL competition for you. We have 4 different competitions to choose from. All you need to do is choose which one best suits your team!
Sign up individually or register your whole team and save!
Individual - $290
Team - $260pp
In addition to your board hire during the games your registration also covers a host of different benefits:

10 weeks competition board & paddle hire

Board and paddle hire for Semi-Finals & Grand Finals
10 x 1-hour training SUP board hires (valid Monday- Friday, not available during Christmas break)
Special SUPBALL gifts
Invitation to a range of SUPBALL events. In previous years this has included National Television appearances, Exhibition Matches at some of Sydney's largest international Sailing and Surfing events as well as our own local SUPBALL end of season awards nights and barbecues.
Wednesday

​The Wednesday afternoon SUPBALL League is a great comp with a mix of beginners and more experienced teams. This is a high energy competition perfect for those seeking some SUPBALL after work. Games are scheduled at 6:00pm and 6:45pm to suit busy 9-5ers.
Saturday
The Saturday morning competition is similar to the Wednesday and is for a mix of beginners and more experienced teams. Our Saturday comp is a friendly competition perfect for those seeking some Saturday morning laughs! Games are scheduled at 9:00am and 9:30am.
Sunday AM - Non-Contact
The Sunday morning non-contact competition is new this year! Created following popular demand in 2015, the non-contact version is perfect for those who want to enjoy the fun of SUPBALL without the tackling!* Games are scheduled at 9:00am and 9:30am.
Sunday PM - Super League
Our Sunday comp is our Super League competition. To be eligible for this competition 4 members of your team MUST have played in at least two seasons of SUPBALL. This is the comp for you if you are looking to take your game play to the next level. Prepare to be challenged!